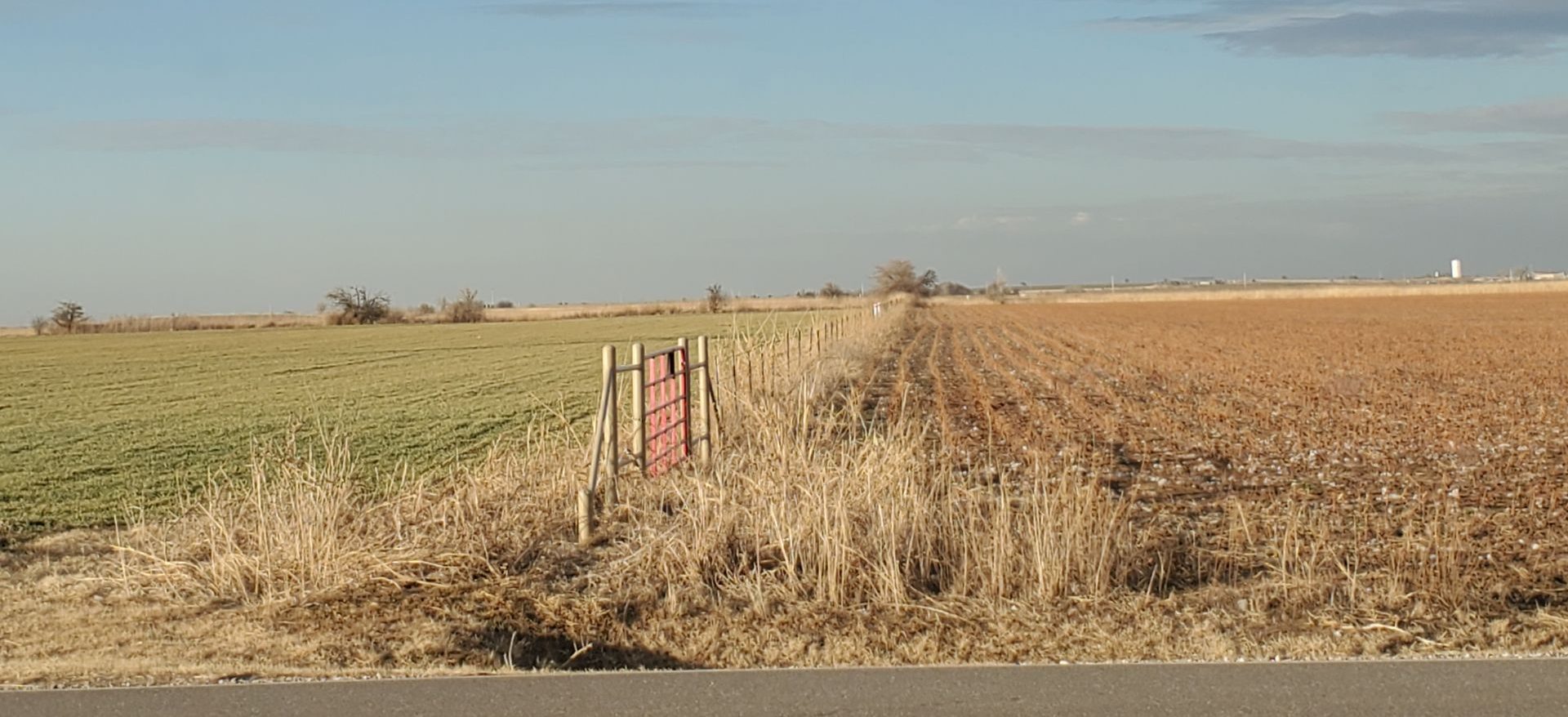 Blog: In the dusty fields | Oklahoma Baptist Messenger
[ad_1]
While driving on a side road recently, I came to a fork. Right in front of me was a fence separating two fields. The field to the left was beautiful with green wheat just beginning to grow. The field on the right, however, was brown and littered with empty, dying cotton stocks – leftovers from the harvest that took place a few months ago. The scene offered a vivid portrayal of the saying, "The grass is always greener on the other side."
People use this expression to express their displeasure. The underlying premise suggests that grass alone seems to be greener but that is really not the case. To venture to the other side would only deepen the discontent and the quest for even greener grass elsewhere.
Typically, the "grass" of our lives is doing very well. But what do we do when this is not the case? What do we do when we find ourselves in the dusty fields and catchy platitudes just aren't enough?
At such times, we need to pause, breathe deeply, and fix our eyes on the One who guides our steps. When life falls apart, we have to give it the pieces. If God can bring life out of the dust, he can bring beauty out of the ashes of our despair. He can handle all our doubts, fears, questions and emotions.
We must also remember that just as the cotton harvest gives way to the start of the wheat season, our lives also go through times of transition and change. God knows the rhythms of creation. He knows what has happened before and what awaits us tomorrow. He knows what season we're in, even when we don't, and He has a plan and a purpose in it all. We can confidently walk the path he laid before us because we know his character, he is supremely trustworthy and good.
Joseph faced more hardship in his life than most – thrown into a pit, sold into slavery, falsely accused and unjustly imprisoned. Yet the Bible tells usthe LORD was with Josephthrough it all. Being thrown into the pit saved his life. Being sold into slavery brought him to Egypt. The false accusation and imprisonment led to his presentation to Pharaoh. All of this positioned him to save countless lives and bring immeasurable glory to God.
Habakuk put it this way, "Although the fig tree does not blossom and the fruits are not on the vines, the product of the olive tree is lacking and the fields produce no food, the flock is cut off from the sheepfold and there is no flock in the stalls, but I will rejoice in the Lord; I will rejoice in the God of my salvation" (Hab. 3:17-18).
Whether we find ourselves in verdant meadows or traversing barren lands, we must keep our eyes fixed on the One who brings every season in due season and guides every step of our journey. We can revel in our God who wastes neither our trials nor our triumphs, but who constantly works all things for his glory.
[ad_2]
Source link