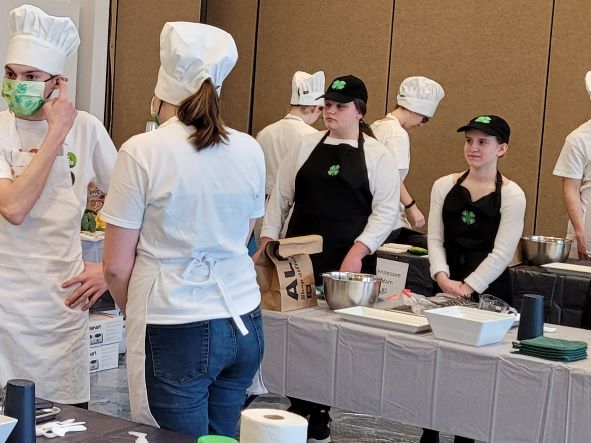 [ad_1]
Full disclosure: I'm a 4-H kid from East Tennessee.
I have fond memories of the program (okay, maybe not the memory of the steer who deliberately stepped on my toe in the show ring…and seemed to enjoy it). And whether I realized it or not at the time, those years in 4-H provided me with some of the skills and backgrounds that I still rely on today. Heck, it was even invaluable to me in my first job out of college as the extension service's news editor covering 4-H events across the state of Tennessee – as well as my first exposure to the wonders and challenges of the cotton industry.
It seems like a long time ago. But I still remember the 4-H commitment (head, heart, hands, health) and the pride of finishing my own projects and watching all of these bright, determined future leaders in action across the state. Today, as I understand it, many traditional 4-H projects that I remember have been reworked and refocused for wider audiences, both rural and urban. And this is a good thing.
So imagine my surprise when 4-H and I crossed paths again intriguingly at the Mid-South Farm and Gin Show in Memphis.
Eight teams – four from Arkansas and four from Tennessee – participated in what is called the 4-H Chopped competition. The concept started in Texas and was a huge hit across that state. The best way I can describe it is a combination of the popular Food Network Chopped program (without the elimination) and what I remember as the 4-H Food Demonstration program.
Photo: Jim Steadman
It was fascinating.
Each team had to create a simple, nutritious meal from ingredients provided in a sealed bag, using a griddle or electric skillet. No pressure. All you need to do is plan, prep, and trim in 40 minutes in a room full of other competitors, families, 4-H leaders and specialists, and cameras. And oh yes, the judges – a local food writer, a chef/owner of a popular Memphis restaurant, and the manager of the Mid-South Food Bank (who received each team's recipe to use as examples of easy nutritious meals that their customers could create using readily available food products).
Yes, there was a winning team. But the reality is that there were no losers. And isn't that the perfect example of how I remember 4-H? Each team had to use their heads and hands to create a meal that promotes good health. But above all, they all showed a lot of heart In the process.
Something to make an old 4-Her proud. Again.
0
1
5
Blog: Relive my 4-H days
[ad_2]
Source link