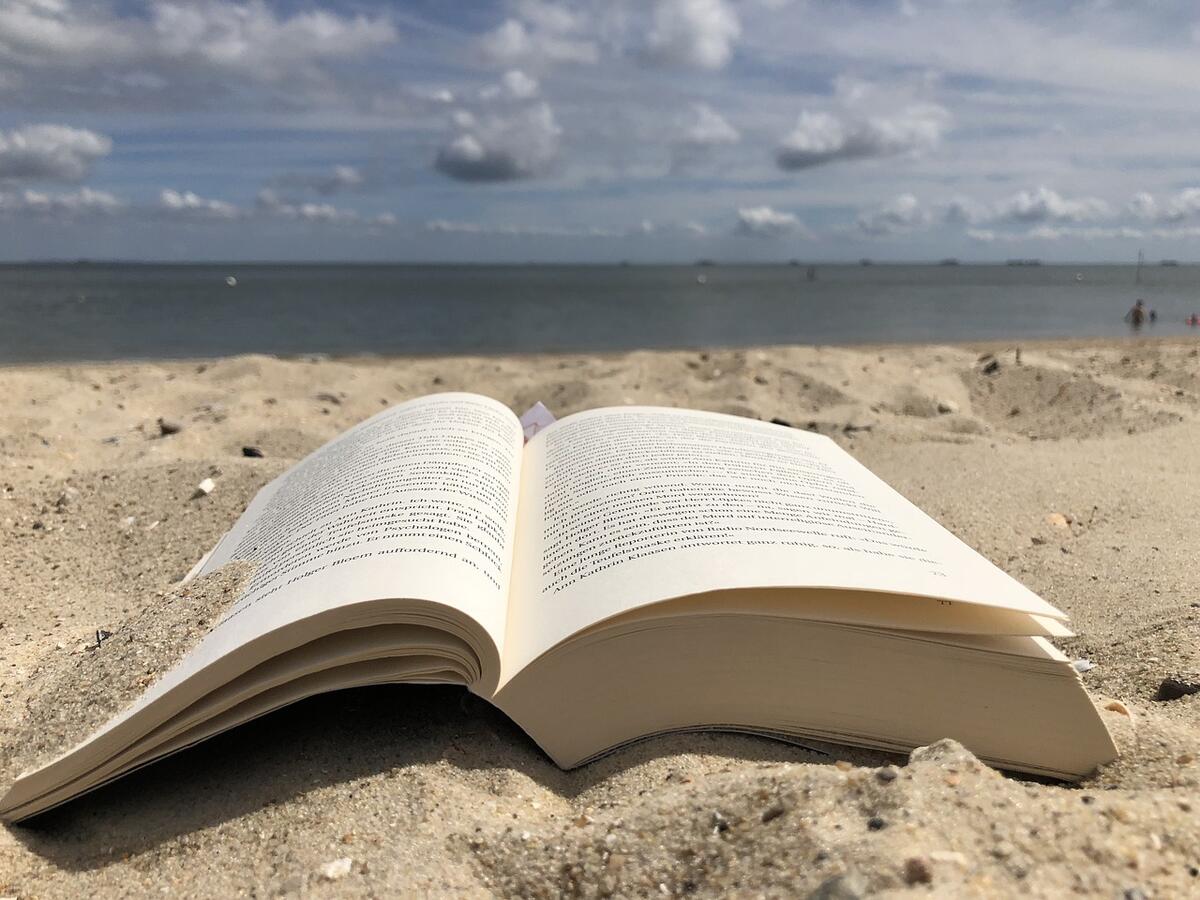 Cruise Readings: Women's History Month
[ad_1]
Strolling along the pool deck or promenade on a sea day, you're bound to see people lying there with a thick novel, engrossed in some sort of story.
There's something about a cruise that brings out the readers in so many of us. Most likely, it's because we're away from the distractions of reality: no work, no stress. We are not vegetating in front of the television or taking the kids from soccer practice to Girl Scouts. Suddenly, all that time we planned to "do" to read is before us.
There's no better time than a cruise, when you can kick off your shoes, have a drink of your choice, and settle in with whatever book you've saved for the opportunity.
Does that sound like a good idea to you? We have some perfect recommendations for all Mars Cruisers (and everyone else too)! Pack one or two of these books in your suitcase or on your tablet for your next vacation.
Last month, we read books by black authors for Black History Month. Hope you all found something wonderful! Please share with us in the comments what you read.
Because March is Women's History Month, we're going to focus on the lives of women around the world.
fiction
The Red Tent by Anita Diamant – Those familiar with the biblical story of Jacob from Genesis will recognize Dinah's voice as she tells this ancient story of womanhood. Meet Rachel and Leah as they show us what it was like to be a wife in Old Testament times.
The Testaments of Margaret Atwood – The sequel to the famous Handmaid's Tale by Margaret Atwood. It picks up fifteen years after Offred ended, and so we hear the testimonies of three handmaidens. Definitely read the first volume if you haven't already! (The TV show on Hulu is pretty awesome too!)
Cilka's Journey by Heather Morris – For anyone who likes to read about WWII, this one is a must. Cilka is saved from Auschwitz at the age of 18, but the Russians accuse her of helping the Nazis and therefore send her to a gulag to be imprisoned there again. This is the sequel to the Auschwitz tattoo artist.
The Book Woman of Troublesome Creek by Kim Michele Richardson – Head to Appalachia in the 1930s and meet a traveling librarian who rode her horse to deliver books to her mountain patrons. This story not only tackles the difficult subject of poverty in Appalachia, but introduces us to the Blue Fugates of Kentucky.
VOX by Christina Dalcher – Half the American population has no voice. The government passed a law prohibiting women from speaking, holding a job, reading or writing. But Jean is on a mission to protect herself and her daughter.
nonfiction
We're Gonna Need More Wine by Gabrielle Union – Actress Gabrielle Union takes us through her devastating story of sexual abuse, speaking to us like dear friends gathered on a sofa sharing a bottle of wine.
Things No One Will Tell Fat Girls by Jes Baker – This book breaks down the barriers of our self-loathing language and how society portrays and discusses weight in the media.
Pure by Linda Kay Klein – Take a look at the culture of purity within the modern evangelical church and how it affects young girls today. How do those who grew up in the church deconstruct themselves of the mindset they were raised in, now that they are adults?
I am Bacha Posh by Ukmina Manoori – It is the tradition in Afghanistan that if a man has many daughters, but no sons, that daughter will be chosen to live as a boy so that shopping can be done without persecution. I Am Bacha Posh is the story of a girl's journey as a chosen girl.
Hyeonseo Lee's Girl with Seven Names – Due to North Korea's terrifying dictatorship, Hyeonseo Lee had to flee her home at a young age. She had no idea how long she would be separated from her family, but knew she had to get them out too.
Are you someone who likes to read when you board your vacation cruise? How many books do you usually pack? What are you reading for Women's History Month?
We'd love to know all about it in the comments below!
[ad_2]
Source link