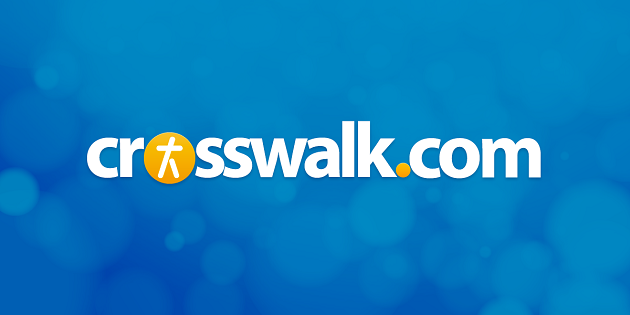 "Don't Say Gay" – Dr. James Emery White Christian Blog
Last Monday, Governor Ron DeSantis of Florida signed legislation banning classroom teaching and discussion about sexual orientation and gender identity in elementary schools, especially kindergarten and third grade.
The cultural divide is seen in the way the bill is referenced. Although the law is officially titled "Parental Rights in Education", it has drawn national criticism from LGBTQ groups who call it the "Don't Say Gay" law.
When signing the bill, DeSantis made his beliefs clear: "We will ensure that parents can send their children to school for education, not indoctrination."
Opponents fear a chilling effect among teachers and young students, coupled with concern that the law censors and excludes a community of people from public schools. The reaction from critics was swift: Because the company's chief executive failed to take a stronger stance against the legislation, LGBTQ workers and their Disney supporters staged walkouts in protest. During the Oscars, hosts Amy Schumer, Regina Hall and Wanda Sykes chanted "gay, gay, gay." President Biden has called the legislation "hateful".
The sentiment against the legislation seems to be based on the rejection of any situation or context where there is no freedom to introduce, discuss and teach about issues related to sexual orientation and gender identity. , even to very young children regardless of parental consent. Either way, if it's not allowed, it's a blow to the legitimization of the LGBTQ community.
But why, specifically, should sexual orientation or gender identity be discussed or taught in a kindergarten classroom to protect the LGBTQ community? There is no reason, and none have been offered. Nor is there a reason, or offer, why a teacher should be released to engage in potential conversations – if requested – by a kindergartener on such matters. For children of this age, it is up to the parent to be involved.
And if a child asks an off-the-cuff question about it, again, any discussion at such a young age should be between a child and their parents, not between a child and their teacher. What about the "chilling" effect it has on the classroom? I don't feel the temperature dropping. In the 0.00001% chance of a child asking a teacher an unprovoked question on such advanced topics, the teacher may simply say, "That's a really good question, and it's a question you should ask your parents when you get home. Now back to our ABCs.
Whether you think the legislation was necessary or not – meaning political grandstanding or genuine concern – the legislation itself simply says, again, that issues of sexual orientation and gender identity have no not belong in kindergarten-third grade. And that's true. They don't.
To be enraged that such a common sense thought is put in writing is nonsense.
The only other argument against the bill is that it harms children who may have no other recourse. But that is precisely the purpose of the legislation. It is not the role of a public school teacher to become a parent of a child. To say that a child would have "nowhere to go" suggests that if a child wants to turn away from a parent's authority or influence, they should be able to do so.
This brings us to the larger concern and the crux of the cultural divide, which is the degree of influence parents should have over what public schools teach. Further, whether public schools should continue their current trajectory of replacing the parent and home as the primary authority of values.
For example, it is widely believed that Terry McAuliffe lost the governor's office in Virginia to Glenn Youngkin in the last election because he said parents shouldn't influence what schools teach. His exact statement, offered during a debate, was: "I don't think parents should tell schools what they should teach." Before anyone could stop him from opening his mouth and changing his footing, he added that he "wouldn't let parents come into schools and pick up books and make their own decisions." Youngkin, however, argued that parents should have influence over what school districts teach their children. 81% of all voters who decided who to vote for in the aftermath said McAuliffe's statements were a factor in their vote, and it didn't make them want to vote for him.
But back to Florida…
To me, it's not about left versus right, Democrat versus Republican, or LGBTQ community versus Christian bakers and florists. It's about the role of the school and the role of parents when it comes to talking to young children about sex.
It's not the school's job.
It's a parent's job.
James Emery White
Sources
Patricia Mazzei, "DeSantis Signs Florida Bill Opponents Call 'Don't Say Gay'" The New York TimesMarch 28, 2022, read online.
Matthew Impelli, "McAuliffe Says Parents Shouldn't Tell Schools What to Teach Big Factor in Election: Poll," NewsweekNovember 15, 2021, read online.
About the Author
James Emery White is the founder and senior pastor of Mecklenburg Community Church in Charlotte, North Carolina, and the assistant professor of theology and culture at Gordon-Conwell Theological Seminary, where he also served as their fourth president. His latest book After "I believe" is now available on Amazon or at your favorite bookstore. To take advantage of a free subscription to the Church & Culture blog, visit ChurchAndCulture.org, where you can view past blogs in our archive and read the latest church and culture news from around the world. Follow Dr. White on TwitterFacebook and Instagram @JamesEmeryWhite.