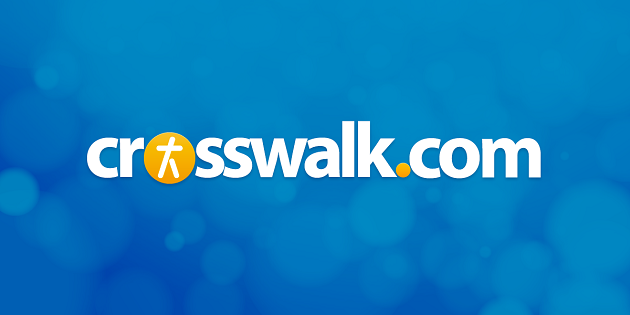 Five reasons why the Christian life is difficult
[ad_1]
Recently I was reading an old blog post about when Roy and I got married for the first time. In case you didn't know, our first two years were HARD … and that might be the understatement of the year!
As if marriage weren't hard enough, remarriages are even harsher. When you take two people who have baggage from previous relationships, the death of their father, grieving children and trauma, and a house far too small to hold everyone, it's simply a recipe for disaster.
Now, just for good measure, take a severely disabled child who is reeling from life-changing changes in their life and toss them into the mix.
Yeah. It was our life for the first two years.
In the midst of this new season of life, as we tried to navigate the changes and trauma, I wrote a very vulnerable blog post about the trials we were facing. I asked for prayer as we sought God's wisdom on our next steps.
And someone had the audacity to inform me that it was obvious that we had not followed God's will in getting married.
You know these people. Those who are MUCH more spiritual than me. Those who understand the ways of God MUCH better than I do. Those who brag about their credentials to prove they know A LOT more than I do. Those whose ways are higher than my ways and whose thoughts are higher than my thoughts.
Over the years, as I have been through many trials, I have come to understand what many of us cling to a distorted form of Christianity. We can openly condemn a healthy, rich, and wise Christianity, but if we are truly honest with ourselves, we will find areas where we truly believe in the very belief system that we condemn.
In this situation, the person who made this comment on my vulnerable blog post was convinced that if we had followed God's will for our lives, we would not have the hardships we had at the start of our marriage. But where do we find this belief in the scriptures?
This morning, while reading my daily Bible reading, I came across a scripture that I have read several times, but today it was fresh and alive. Isn't it the beauty of the Word of God that is alive and powerful!
The righteous face many problems, but the Lord comes to the rescue every time. Psalm 34:19
What?!?! The Scriptures do not say, "He who misses the will of God faces many problems." He clearly says: "The virtuous no one faces many trials! "He doesn't say," Roy and Dena got married against God's will and the first few years will be unbelievably difficult. "He says," Even though Roy and Dena have hearts eager to do so. the will of God, they face many trials in their lives and their marriage. "
And this area is just one area where we so often adhere to the healthy, rich, and wise false narrative.
I'm sure you've heard it before, but God never promised us an easy life; He only promised to walk with us through the trials of this life. Even Psalm 34:19 says it clearly: the Lord comes to the rescue every time. His rescue may not sound like we expect, but he still saves us. In our situation, our rescue was extremely difficult, especially for Roy. Although our home is filled with love, peace and security, and a beautiful picture of God's redemption, it comes at an incredibly high cost. The Lord saved us, but it was on his way, not ours.
As I contemplated the truth of God's Word this morning, I remembered five reasons why this life was filled with trials.
We live in a fallen world. It doesn't take advanced degrees to see sin in this world. Division. Hatred. Greed. Lust. It is all around us, reminders of our choice to move away from the perfect plan that God has created for us. Because of sin, trials have entered this life. But again, He came to our rescue. He sent his perfect Son to walk this earth, to die on the cross, to save us from eternity in hell. It doesn't sound like what we think in our limited mind, but it truly is a magnificent rescue.
Trials Often Bring Us Close to God. I mean trials always bring us closer to God, but the outcome of the trial really depends on us. What do we want from these troubles? Do we want to know God, to draw closer to Him? Are we ready to surrender our will to Him and ask Him to use this pain in our lives, no matter what the cost?
When my marriage fell apart, I fled from God. I was so angry that I didn't want anything to do with Him. Until I heard Him whisper softly, "Get your safety from me." As I fell to my bathroom floor, I cried out a prayer of surrender – and my life has never been the same! My trials have given me more intimacy with God than I ever imagined possible. I have seen him use my trials to do a work in my life (James 1: 2-4).
Honestly, I love it when I see little correlations in the scriptures. Read the verse before Psalm 34:19. The Lord is near to broken hearts. Before he tells us that we will face many trials, he tells us that he is near to those who are heartbroken. You cannot separate these two verses.
Trials can give us a purpose in our lives. God never wastes our pain. He tells us in 2 Corinthians 1: 4 that we are to use the comfort we receive in our trials to help others. On that fateful day when I fell to my knees in the bathroom, I begged God not to let my pain be in vain! It was not the case ! Honestly, one of the most fulfilling parts of my life is the joy I get from helping others go through the pain of this life. Whether it's a simple word of encouragement or an extended relationship that grows out of our shared pain, using the trials of this life to help others has given me a purpose in this life like no other!
Again, it is a choice. Are we going to allow God to give us purpose through our trials?
Trials show us the state of our hearts. Honesty. Jeremiah tells us that the heart is deceitful above all else. I didn't believe it because of my heart, but the trials of this life have proven it. Oh, how horrified I was to see the pride and deception that I had hidden so deeply! As I went through life's trials and surrendered my will to his, I began to see things through his eyes. I began to desire His way on mine. I began to see the hand of God supplying all my needs, and I saw the true condition of my heart (Deuteronomy 8: 2). It wasn't pretty, but it allowed me to become what God created me to be.
Trials Show Us God's Goodness. Have you ever experienced anything in life and could you clearly see how God had prepared you? About two weeks before my ex-husband died, I came across Hosea 6: 1-2: He tore us to pieces; now he's going to heal us. He hurt us; now he will heal our wounds. In a short time he will restore us, so that we may live in his presence. Truth be told, I'm not sure I'm convinced of the goodness of God until I experience His healing, His gentleness in the midst of the trials of this life. It was the way he lovingly took care of me as I went through the darkest days of my life that showed me how good he is. It was his relentless pursuit of me as I turned my back on him that showed me the depth of his love for me. It was my own choices, my sin, that revealed how much I needed the gift of His forgiveness that was given to me on this cross all those years ago.
You see, without experiencing the pain of this life, I would never have the joy of experiencing His tender mercies so deeply. It might sound like an oxymoron, but it's the trials of this life that show us how good he is.
Where are you today? Are you in the throes of this life's troubles? Take heart! It will not last forever (1 Peter 5:10). And if you face these trials with the right frame of mind, you will find that the blessings are far greater than any pain this life can inflict on you!
[ad_2]
Source link