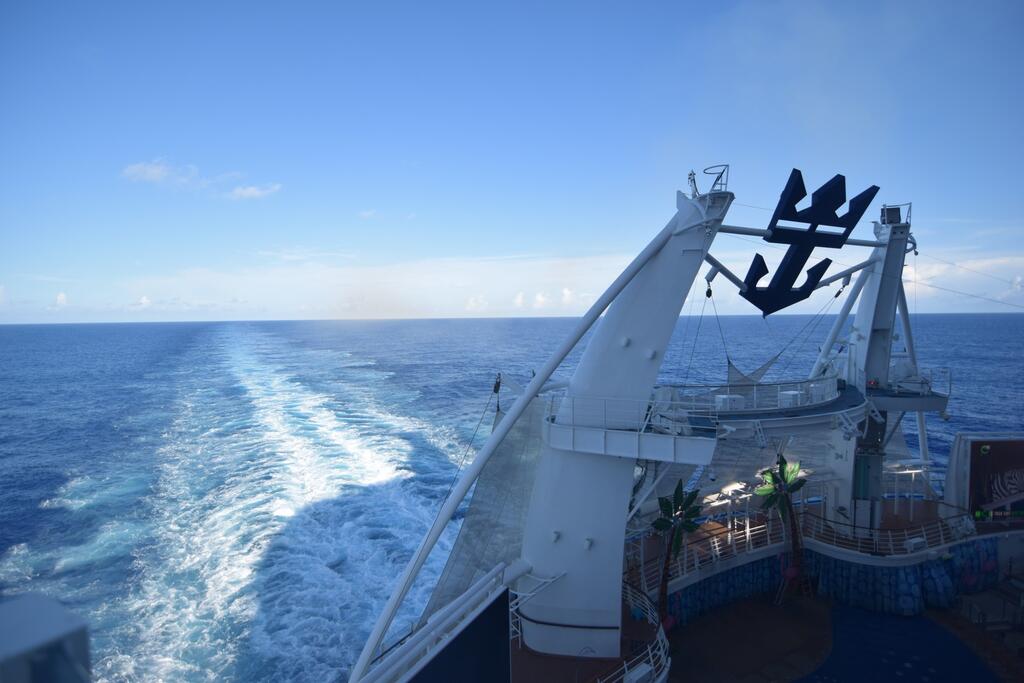 Harmony of the Seas Live Blog – Day 2 – Sea Day
[ad_1]
Our first full day on Harmony of the Seas is a day at sea, which means an opportunity on an Oasis-class ship to knock out a few favorites.
We slept a bit, but I was too excited to stay in bed for long. After forming the family, we headed to Park Cafe for a quick breakfast.
After breakfast bagels, it was on the boardwalk to stop at Starbucks for coffee.
Starbucks drinks (but not food) are included in the Star class. There are a few things that aren't included in Star Class, in terms of where you can spend money. The arcade is another area where Star Class does not cover fees.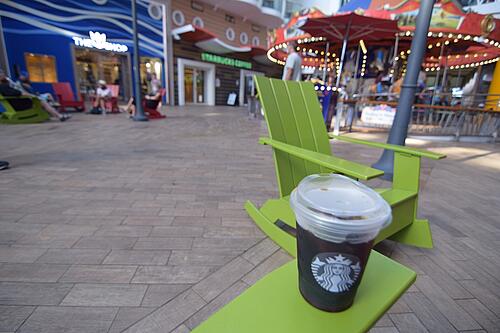 Speaking of Star Class, so far the experience has been a little different than I expected. Our genius is great, but it is the customer's responsibility to contact us and make inquiries. While the genie can surprise you with things at times depending on the conversations they've had with you, ultimately it's up to you to ask for things.
I think the "learning curve" behind Star Class just means not taking on so much and just asking. It has become a quick lesson for me so far.
Our first group cruise event today was a Royal Caribbean version of the classic "Match Game" game show.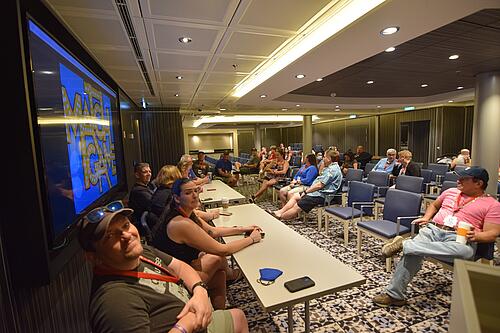 As an example, here is one of the questions. Please share your best responses in the comments below: "Michael just invented a talking scale. After going on a 9 night cruise, he's yelling '_____!'"
My kids wanted to do the Ultimate Abyss so we went to try it out. My youngest was too small last time to try it out so we all had the chance to do it.
This time I actually scraped my knee on the side of the slide on the way down as I tried to avoid rolling over. Fortunately, the scratch wasn't too bad, although I haven't tried swimming yet.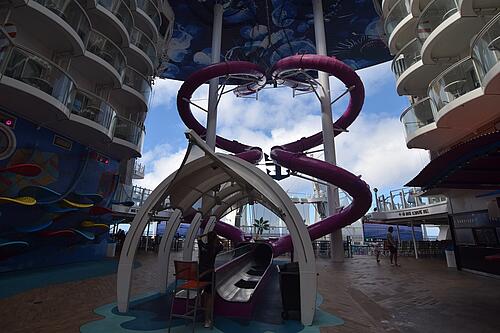 For lunch, we decided to go to the main dining room because lunches at sea are always so enjoyable.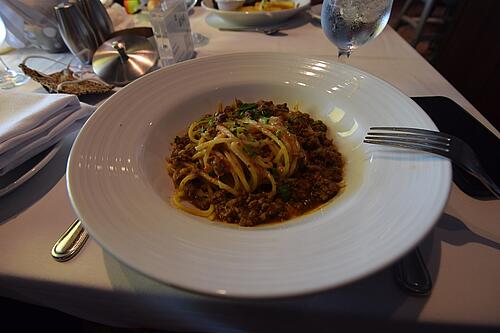 After lunch, I took my oldest daughter ice skating for a free skating session.
Another advantage of Star Class is that our genius was able to sign us up for a session without having to queue for it. Saving a few minutes here or there is a major source of value for what genius provides.
Ice skating went well, although the soles of my feet still hurt after a bit.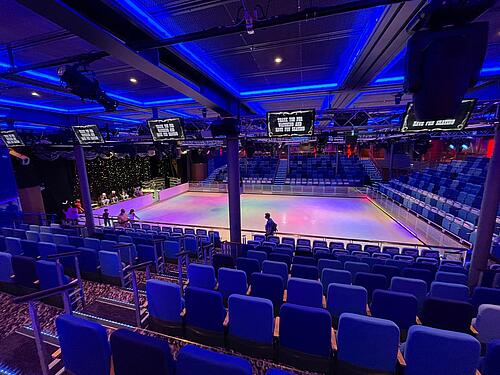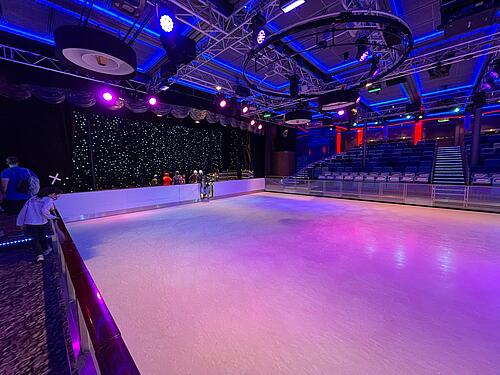 Being a day at sea, I decided to take advantage of a centuries-old cruising tradition: an afternoon nap.
After my wonderful nap, it was time for our welcome on board party at Dazzles.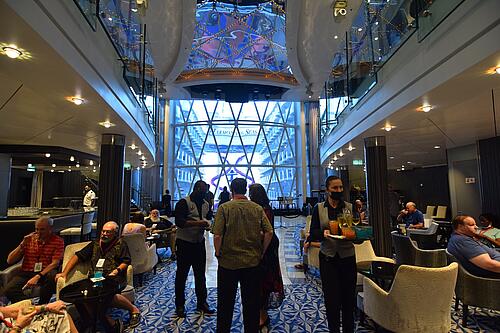 We hired Dazzles for an hour to serve drinks to everyone while having the chance to officially say hello and thank you for sailing with us.
This is an event we usually do on every group cruise as day one can be a bit rushed but at this point on day two everyone is ready to get to know each other.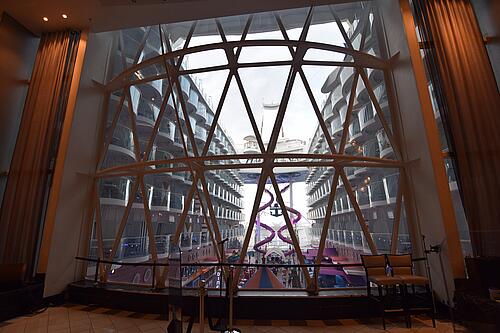 Dinner tonight is at Izumi hibachi, to enjoy one of my favorite dishes on each ship.
I love teppanyaki because of the combination of great food and entertainment.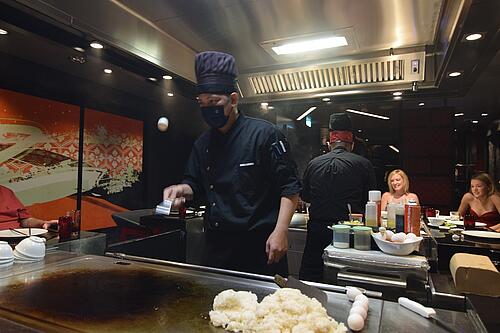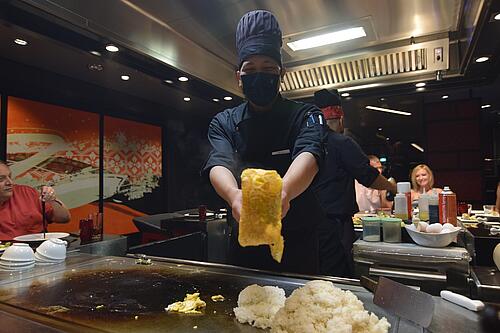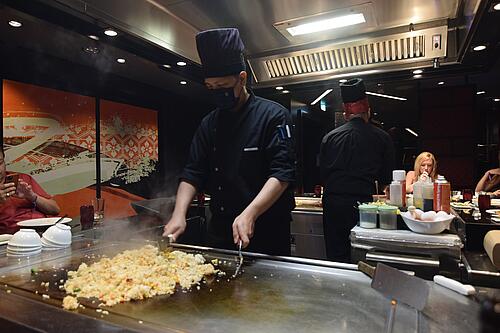 We ended our evening with a few rounds at the roulette table, followed by music in the pub.
Tomorrow is a day at sea.
Stray observations
Ocean conditions improved steadily throughout the day. It was still quite rocky in the morning, but the movement on board seemed to subside as the day wore on.
I spotted the underground pianist aboard Harmony.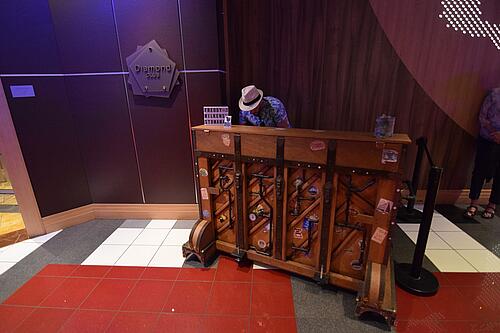 [ad_2]
Source link