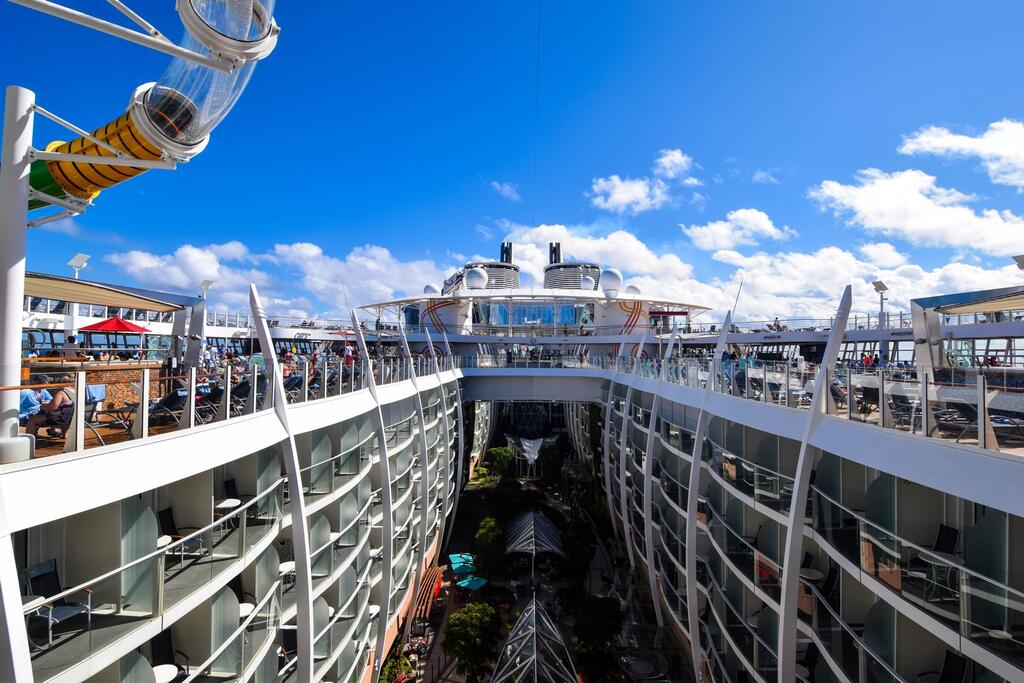 Harmony of the Seas Live Blog – Day 6 – Sea Day
[ad_1]
Our last day at sea on Harmony of the Seas is not our last day on board, but it gives us a pleasant break after two consecutive port calls.
While part of my wish was to spend the day sleeping and lounging, there was a lot of fun in store.
I started my morning with breakfast in the Main Dining Room, where I met two crew members who were on Adventure of the Seas earlier this summer. It was great to see these two again, and both again on the same ship.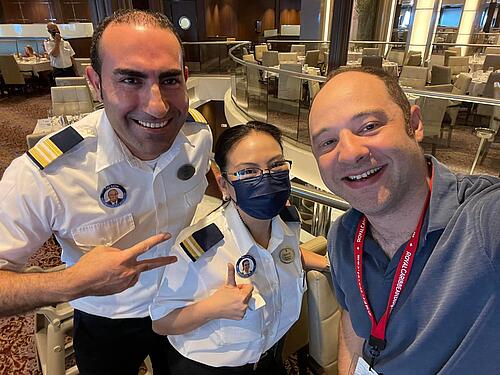 Just like yesterday, the ship was still swaying quite a bit because of the ocean swell. The crew even deployed the bags of vomit in the stairwells.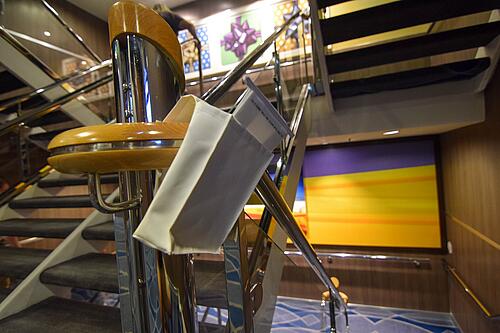 Fortunately, the movement would subside as the day wore on.
After breakfast, I grabbed a Starbucks coffee and went to Dazzles for our first group reunion of the day: a podcast recording of the Royal Caribbean blog.
In this episode which airs next week, we've listed our favorite things we really love about Harmony of the Seas.
After checking in, I returned to my suite to enjoy the lunch hosted by my genius.
The other day I was talking about his favorite dishes with him, and he heard that I really like Indian food, so he sent me several types of curry to taste.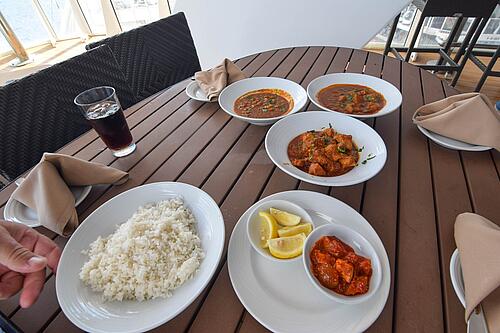 As the weather was so comfortable, we had lunch on the balcony and it was a wonderful break.
After lunch was over, we spent some time in the cabin before our genie's next wish was granted.
Bertie had the idea to have a cart of sundaes brought to the room. I think my kids thought it would be two or three flavors of ice cream, but there were half a dozen flavors and just about any toppings they could ask for.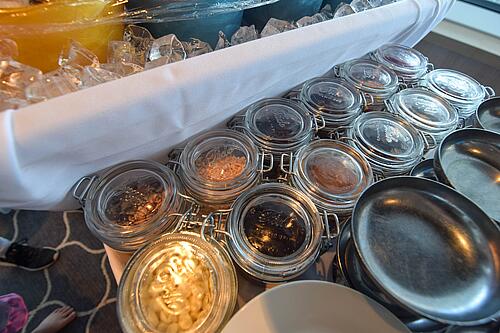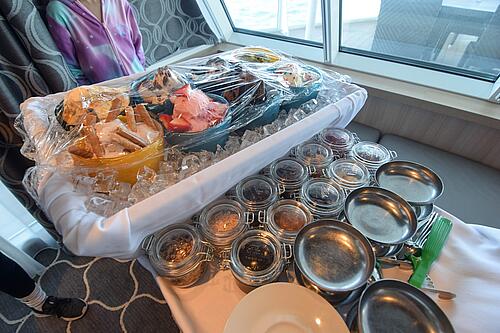 Little things like this are a fun part of what makes staying in a Star Class Suite so much fun.
While my kids were burning off all that ice cream energy, I headed back to Dazzles for another group cruise reunion to play the Moniker card game.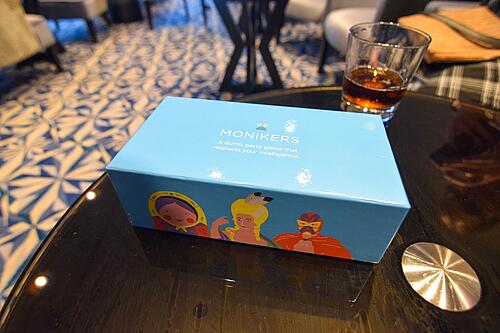 Moniker is a game where two teams face off in a cross between Charades and Scattegories, where you take turns trying to describe the people or things listed on the map.
As the afternoon turned into an evening, we spent some time on the promenade before changing for dinner.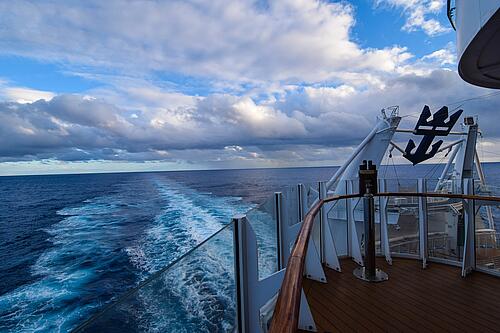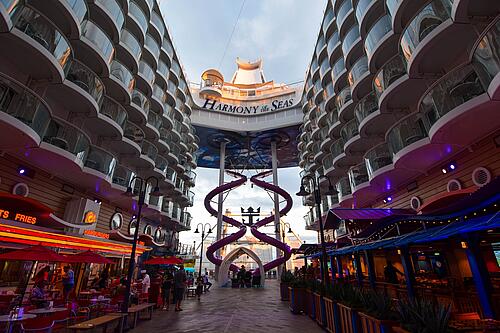 Tonight's dinner was back in Izumi for another hibachi tour.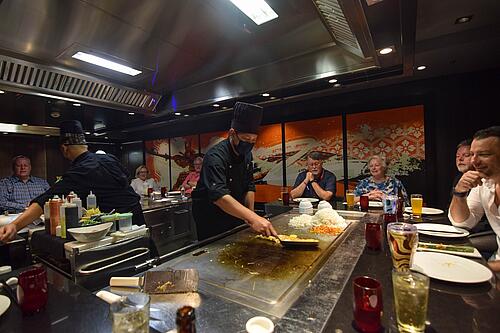 We had the same chef as earlier this week, and it was another tasty meal.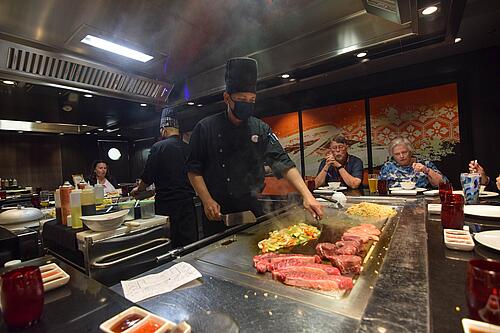 We ended our evening with music before calling it a night.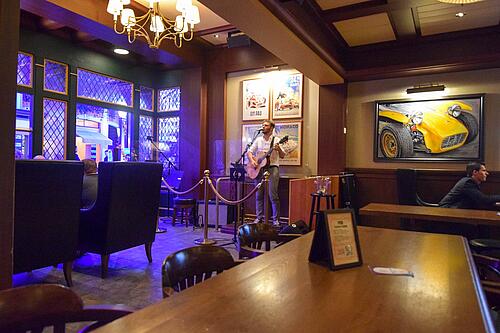 Tomorrow is our last day on Harmony, and we'll be visiting Perfect Day at CocoCay.
[ad_2]
Source link