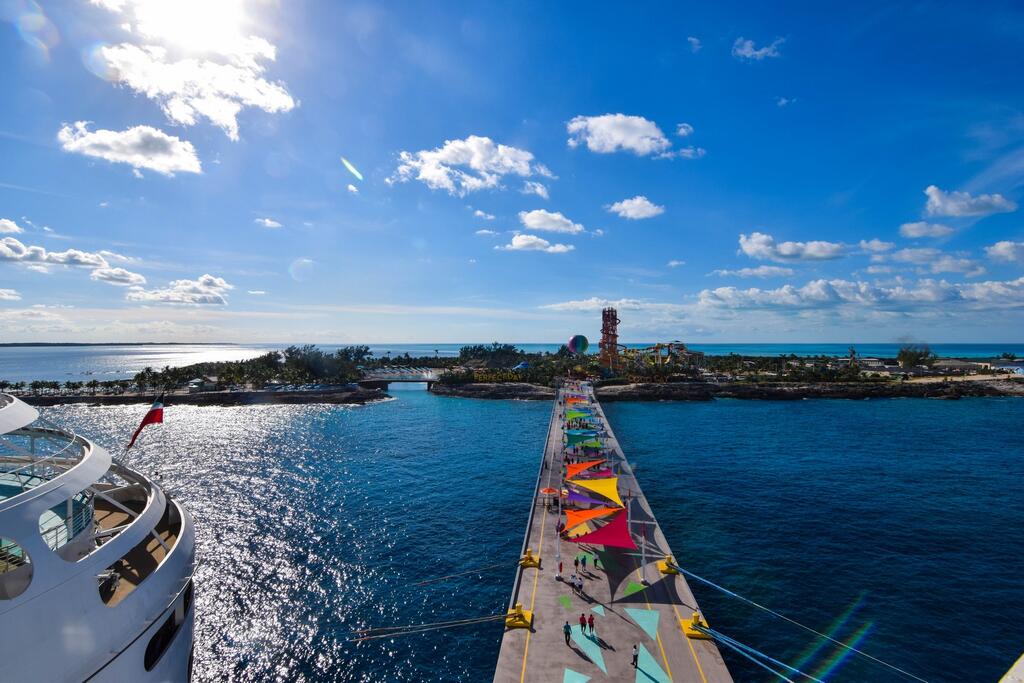 Harmony of the Seas Live Blog – Day 7 – Perfect Day at CocoCay
[ad_1]
The last day of our cruise brings us to Perfect Day at CocoCay.
Ideally, I would prefer my last day on board to be a day at sea, but I will never complain about spending time at CocoCay because of the fun it gets there.
Even though this might be my fourth visit to CocoCay in two weeks, the weather last week was far from perfect, so today seemed like a way to end on a high note.
We didn't get to CocoCay until around 10am which meant there would be a rush among the guests to get off the ship at the same time. In addition, we shared the island with Independence of the Seas.
What do two ships mean? There are 4,100 passengers on Harmony and 3,000 passengers on Independence, so while far from a full day (CocoCay can handle 9 to 12,000 guests), it would certainly be busier than early summer.
We started by having breakfast at the Park Cafe, in part because I failed to order breakfast with my genie the night before. I certainly don't mind having a bagel and a schmear to start my day.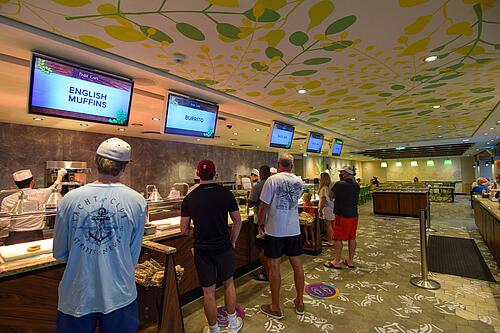 By the time we finished eating, the catwalk was open and we were on our way down.
Walking down the pier it certainly looked like a beautiful day. Not too hot and low humidity meant a comfortable outdoor experience.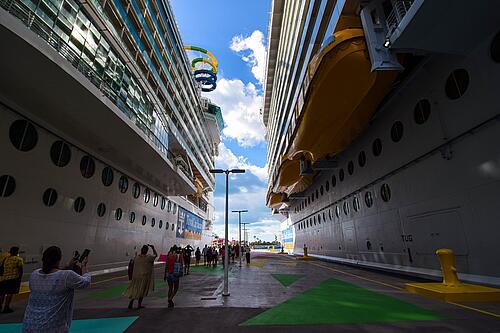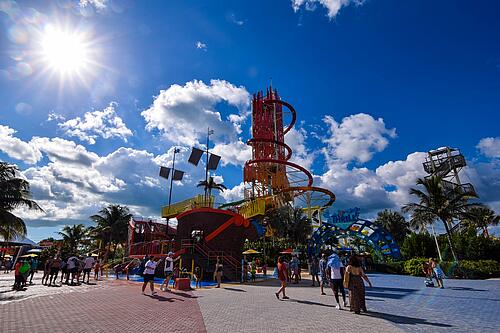 We didn't have anything booked so we grabbed a chair near Oasis Lagoon and then jumped into the pool. The pool was indeed very cold. We all braved the temperature and shivered a bit before we got used to it.
Later in the afternoon the sun came out more and that helped to make the water a little warmer.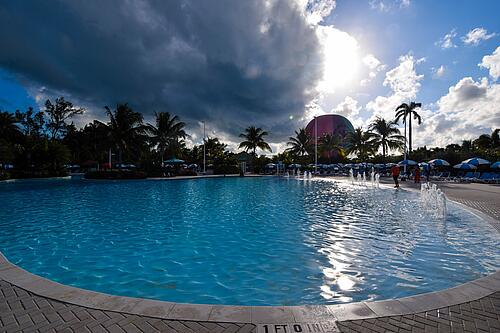 The kids went to Splashaway Bay for some kids' ride. While this is by no means the CocoCay Water Park, it provided energy for the kids.
For lunch, I had to go to the Snack Shack for my favorite free dish: mozzarella sticks and the "secret sandwich".
To my surprise the queue for Snack Shack was very long and moving slowly. Not sure if they were just overwhelmed by a lunch rush or something, but it was the longest line I have ever seen there. Anyway, they got the line moving and I got my food pretty early.
The afternoon was spent at the pool, and it was an opportunity to spend some time with the friends of the group cruise.
It was 4.30am on board, so we returned to the ship mid-afternoon.
As this was a 7-night cruise, unvaccinated children must be tested for Covid before disembarking. Our genie escorted us and finished the tests quickly.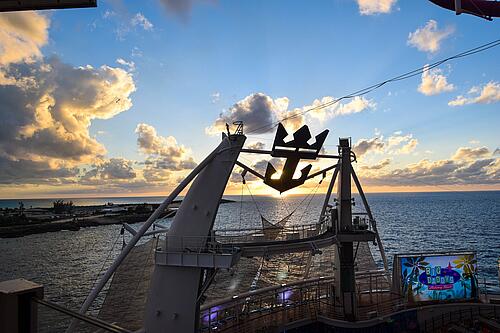 Back in the bedroom, we showered, changed and took a quick nap.
Sabor chips and dips were waiting for us in the room which was a nice pre dinner snack.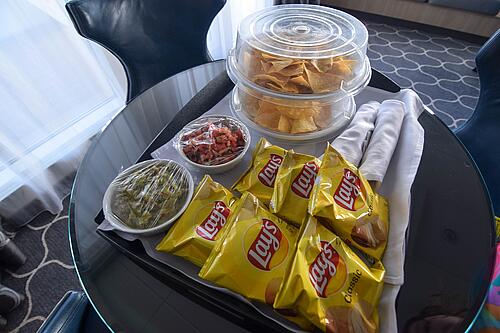 We weren't sure which restaurant to go to for dinner, but decided to go back to 150 Central Park.
I was glad I went back, as their entrees are really good. I really enjoyed pairing halibut with cauliflower to combine flavor and texture.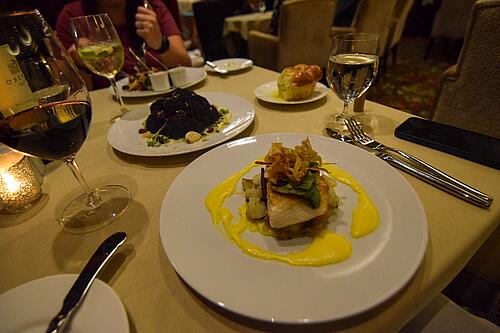 After dinner we said goodbye to friends in the pub before spending the night.
All in all it was a fantastic group cruise and it was so nice to see some friends and make new ones along the way. After two more canceled group cruises, this was a particularly important sailing and I am glad it went without incident.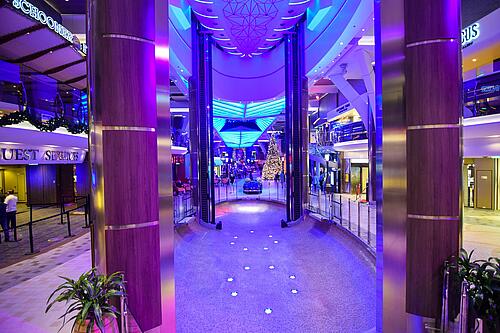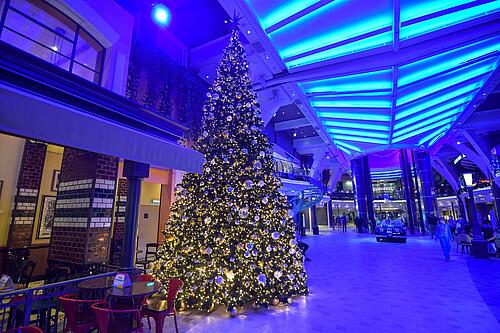 If you want to join us for a group cruise in 2022, we have two more scheduled.
Thanks for reading this blog live. Our next live blog starts in a month when we fly to California to sail Navigator of the Seas!
[ad_2]
Source link