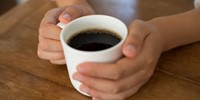 Joe's Morning Cup – JoeBucsFan.com
[ad_1]
Joe's morning cup
August 8, 2022
Welcome to your Morning Cup of Joe, an eye-opener to help Joe readers adjust to their busy work day with some football links, goofy news and a pleasant distraction.
Entertainment of the day
Be prepared to lower the helmet flags further. Why does the NFL insist that people pay to watch referees throw flags? [PFT].
Riverboat Ron Rivera has no problem with Carson Wentz's inaccuracy. [CBS]
Jimmy GQ will not be cut until the final cut date. [Yahoo!]
Predicting the Pro Football Hall of Fame Class of 2023. [NFL]
Derrick Henry is a villain. [Barstool Sports]
Pete Rose doesn't give a fuck about your sensitive ears and your FCC. [Outkick]
Minor league fireworks gone wrong. [Bro Bible]
Joe Rogan rants about this player from the non-American women's basketball association locked up in Russia. [Twitter]
Go for a walk 🐶 pic.twitter.com/ffCPcymNn4

— A dose of well-being 😇 (@ADoseOfFeelGood) August 5, 2022
Put on a Slim Jim, @ColleenWolfe. pic.twitter.com/hHbhDlx0k8

— Ian Rapoport (@RapSheet) August 6, 2022
What are the expectations for the Buccaneers with Tom Brady returning as QB? @IKaufman76 joined the show to talk about injuries and head coaching transitions. @MitchMossRadio and @paulyhoward react on #Follow the money pic.twitter.com/blacT4RNGM

— VSiN (@VSiNLive) August 5, 2022

[ad_2]
Source link