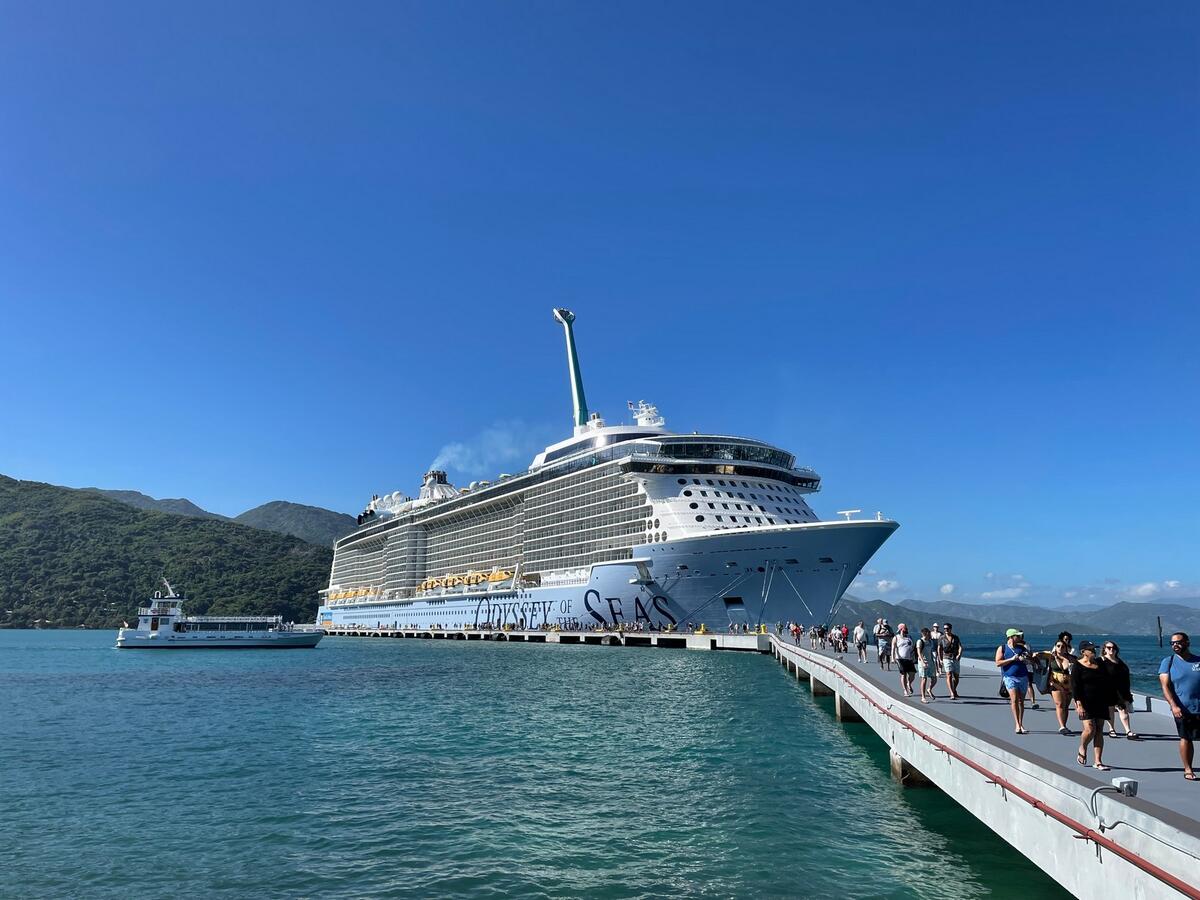 Odyssey of the Seas Live Blog – Day 3 – Labadee
[ad_1]
The first stopover of our Odyssey of the seas cruise takes us to Labadee.
Labadee is a private destination for Royal Caribbean (it's not an island, more like a peninsula) and it's usually a nice stop for some beach fun.
I don't know what time we docked, but I do know that the "everything is clear" announcement woke me up. We didn't intend to be the first to leave the ship, but we didn't want to sleep all day either.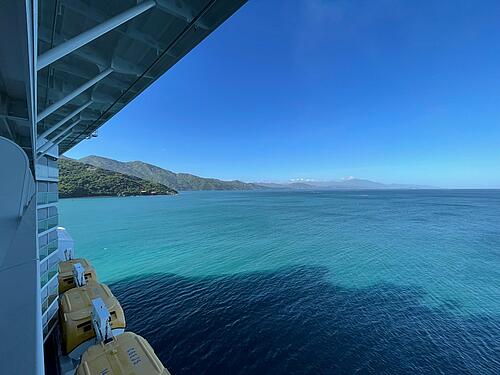 Before leaving the ship, we stopped at Cafe @ Two70 for a quick bite and coffee.
Cafe @ Two70 is similar to Park Cafe and offers specialty coffees, a bagel bar, and hot breakfast sandwiches. It's also free.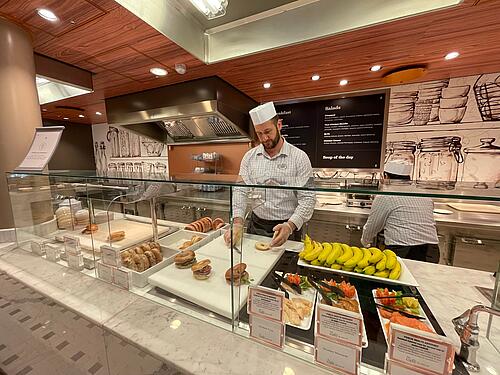 The good thing about getting food at this location is that you can walk to Two70 and have a great view with your drink and food.
After taking food and caffeine, we left the ship.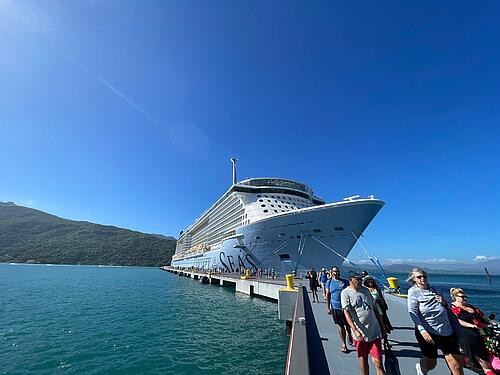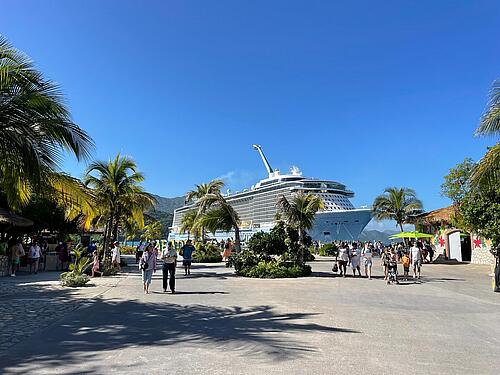 The weather was superb and significantly less humid and hot than our previous visit in July.
We booked a cabana over the water at Barefoot Beach. I really like the convenient location, as well as the dedicated guest buffet area here.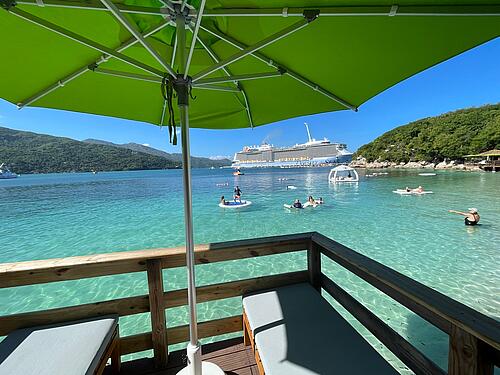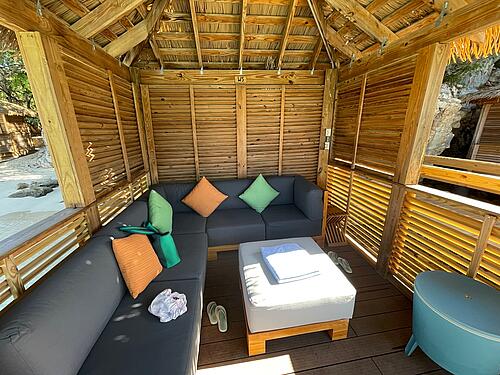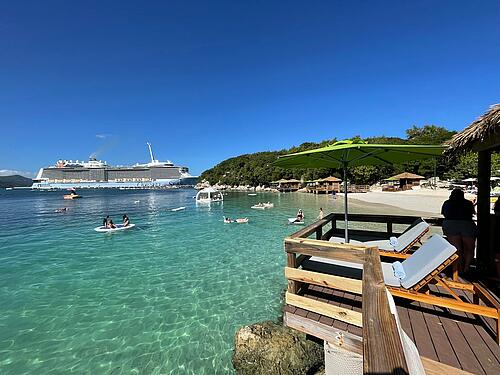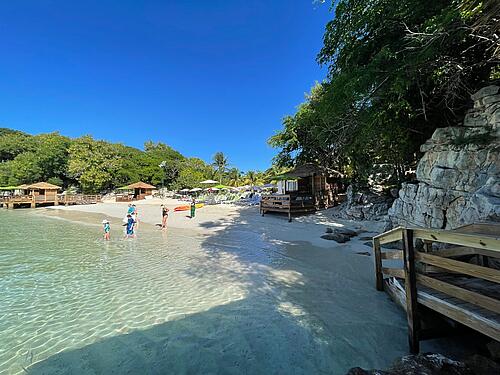 I was surprised to see a few new water features added to Barefoot Beach, including an inflatable "Aquabana". They also added floats, which the kids loved to give the islands a break.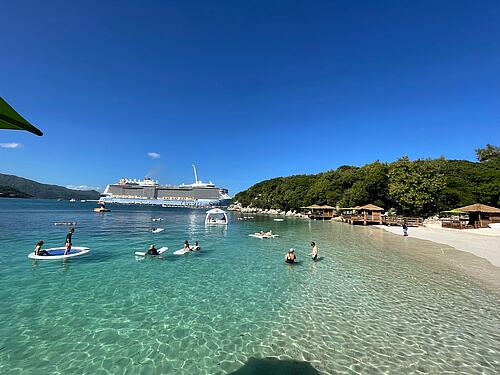 I saw the floats at Perfect Day in CocoCay, but I've never seen the Aquabana before. Fun addition!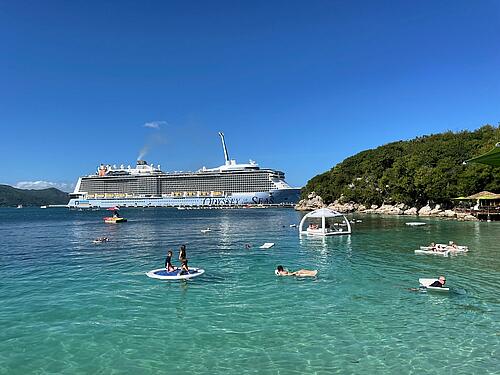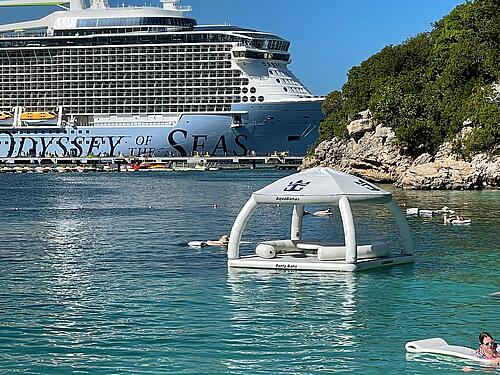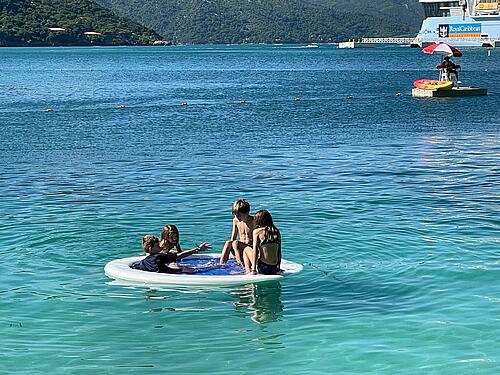 We spent the day relaxing at the beach and the water and air temperature was absolutely perfect. It was warm enough to be outside and swim without getting too hot.
It was 3:30 p.m. on board, so we finally made it back to the ship to shower and change.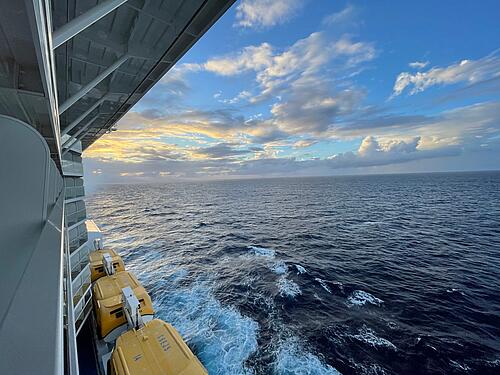 I also took the opportunity to take a little nap before dinner.
Dinner was at Teppanyaki, and it's my favorite hibachi of the entire fleet simply for the view.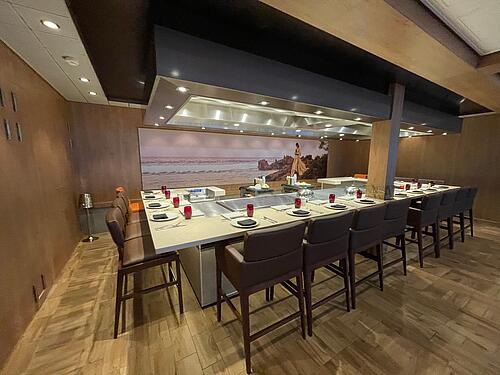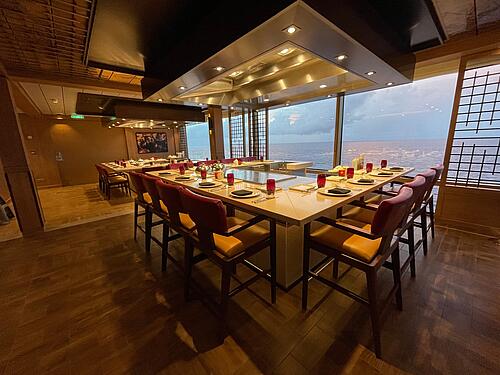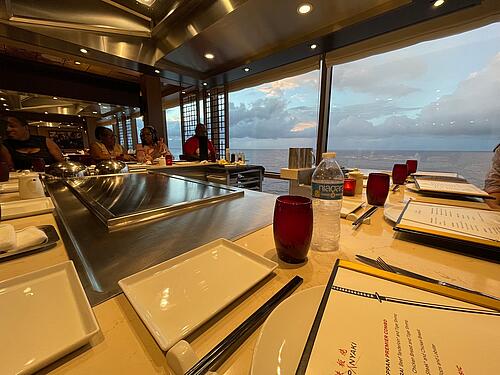 Our chef, Ryan, was excellent and put on a great show. And the food was great too!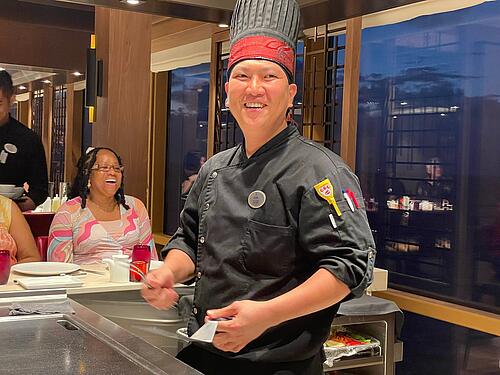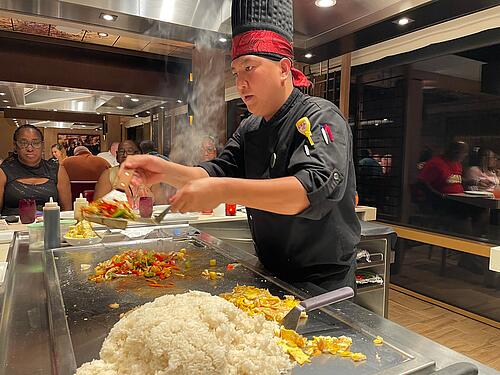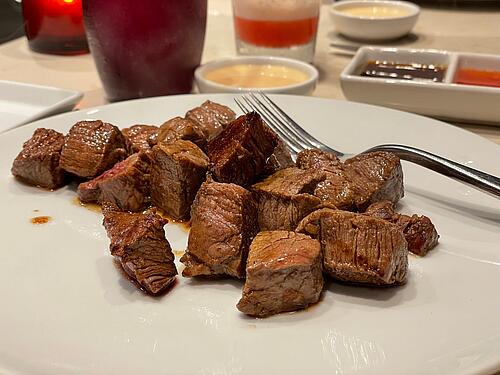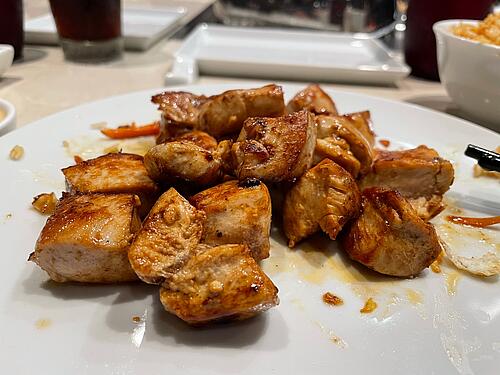 After dinner, I met the free-riding pianist in the elevator and saw a show on my ride!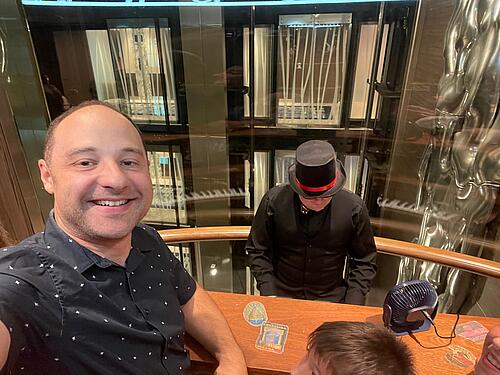 After dinner, I returned to the cabin to do a live video on the RoyalCaribbeanBlog YouTube Channel. Connection dropped twice, but so far Odyssey's internet has worked much better than Starlink on Independence or Allure of the Seas.
We went to Two70 to see the "Two70 Experience", which is a technical demonstration of all the cool things technology can do in this space.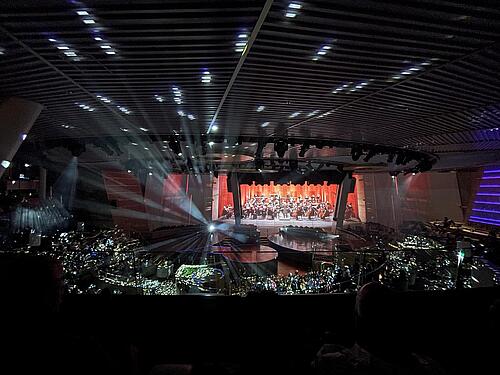 Hosted by the Cruise Director (Anna), she introduced Vistarama and Robo screen technology.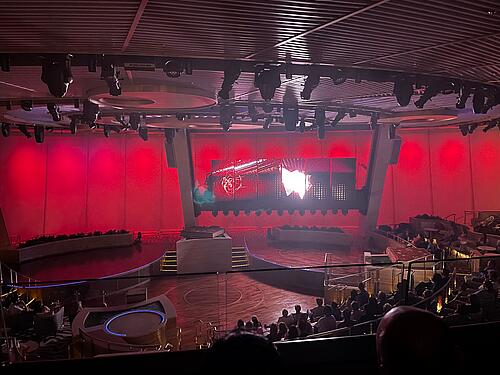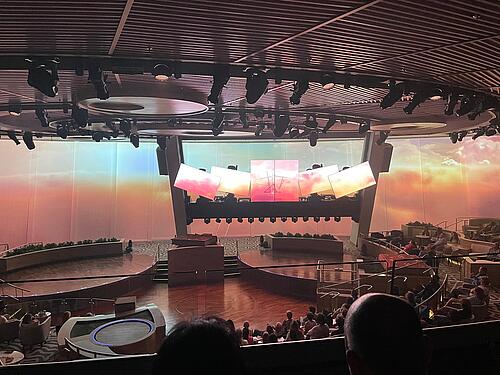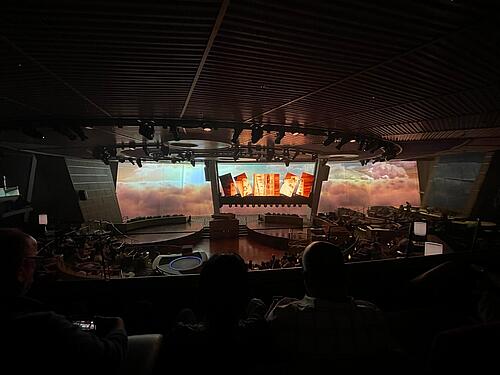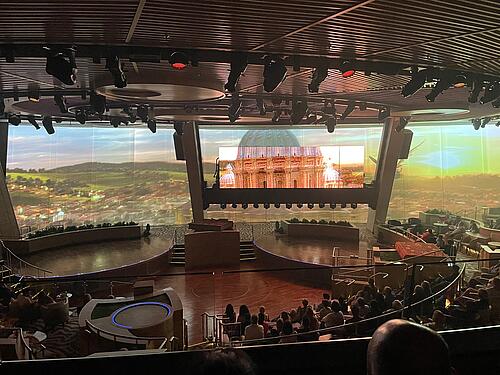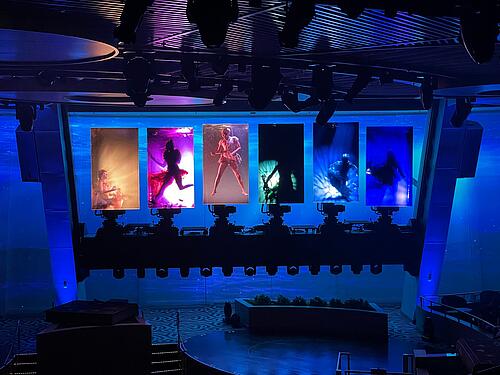 It went through several thumbnails and was really interesting to see how beautiful everything is.
After the show he was back at the pub for some music before bed.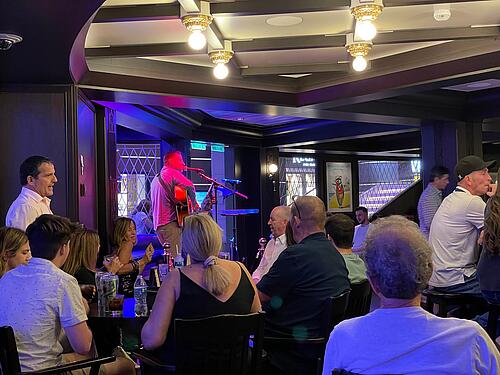 Tomorrow we will be in La Romana, Dominican Republic.
wandering observation
Sorrento's Pizza's pepperoni is very different from other ships. It's really big.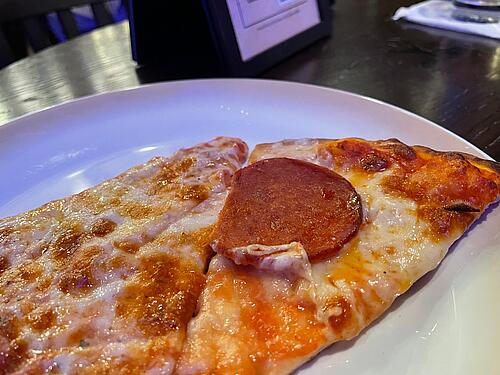 [ad_2]
Source link