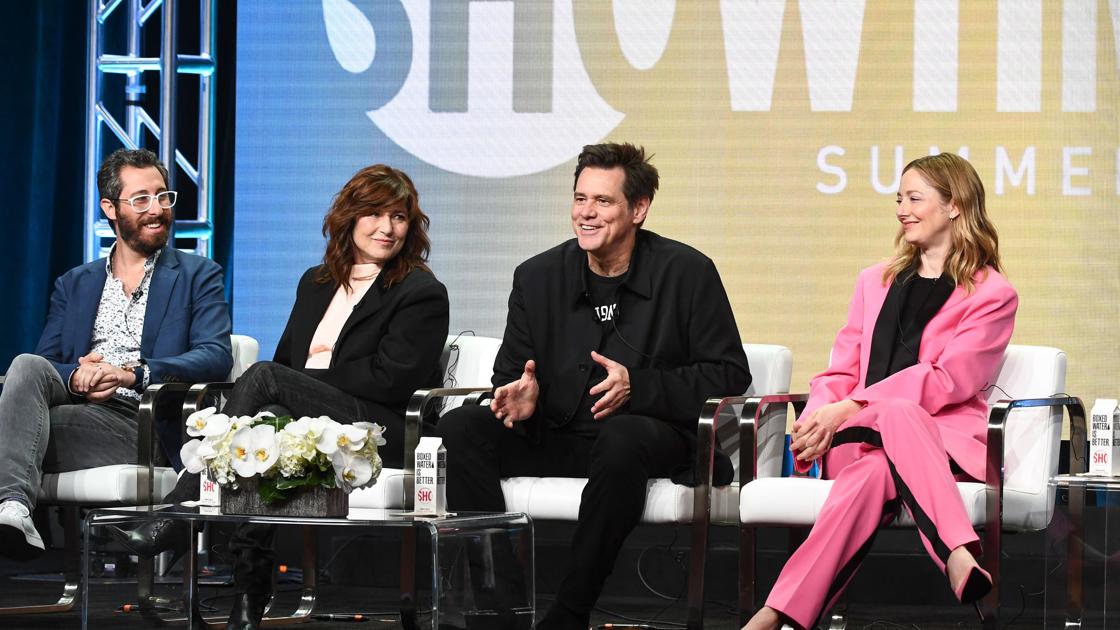 TCA 2019 Travel Blog # 5 – Charming Jim Carrey and Wonder Woman Becomes Hedy Lamarr | Culture & Leisure
[ad_1]
When one of the first people you see in the morning is Jim Carrey, you're probably going to have a great day. This is probably why Showtime kicked off its TCA day with the comedy "Kidding".
Carrey is one of those people who can captivate a room, which is exactly what he did with a bunch of reviews. He riffed, took tangents and charmed everyone. He's also the only person I can think of who could say, "F no, I don't want to be here" and make a whole room laugh. But more on "Kidding" in a moment.
Aside from Jim Carrey's comedy, Showtime has done presentations for "The L Word: Generation Q" and a management panel that featured a host of announcements. Here are the highlights from this morning.
"Joke"
Showrunner / writer / producer Dave Holstein and actors Catherine Keener, Judy Greer and Jim Carrey were on the panel for "Kidding." It was one of the most interesting panels I have ever attended.
Carrey, as you might expect, was everywhere but also, somewhat ironically, laser focused. Whatever the subject, and he was asked a myriad of questions, he was able to give a quick and thoughtful answer. His answers were sometimes philosophical, often humorous and sometimes totally random.
Carrey was asked if he was still angry that he didn't get an Oscar nomination for "The Truman Show" (he was never angry), his thoughts on fans influencing the work of the artists. artists ("Sometimes people just want something to want it.") and what Ariana Grande looked like ("She's got something she does, it's like magic."). And then he was also throwing random jokes with lots of curses that made the whole room laugh. Unfortunately, I cannot share any of these here.
As you might expect, Carrey was the center of criticism and rightly so, but I also felt that this group of people were very close even though one person was carrying the sign. I've been to so many of these panels where everyone says "I loved the script" or "these people are my family" and at some point it becomes mundane. No one on the "The Kidding" panel said such a thing, but the way they interacted with each other made it clear how tight they were.
To illustrate this, an exchange between Keener and Greer. Carrey, seated between them, was leaning forward and when Keener said to Greer, "I love you" and Greer replied "I love you back." It was a brief moment that I'm sure not many people noticed (I'm sitting in the second row) but something made me smile.
The second season of "Kidding" premieres November 3.
"The L word: generation Q"
This new series continues to follow the intertwined lives of Bette Porter (Jennifer Beals), Alice Pieszecki (Leisha Hailey) and Shane McCutcheon (Katherine Moennig), as well as new characters Dani Nùñez (Arienne Mandi), Micah Lee (Leo Sheng), Finley (Jacqueline Toboni), Sophie Suarez (Rosanny Zayas) and Gigi (Sepideh Moafi) as they experience love, grief, sex, setbacks and success in LA The series is currently in production for eight episodes at Los Angeles. It comes out on December 8.
The showrunners and producers are looking to examine what has changed in the LGBTQ community now compared to 10 years ago when the show first premiered. However, it will also take a look at what has not changed. With half the cast made up of original actors and the other half made up of new, younger actors representing the next generation, this series should have plenty of relevant storylines to choose from.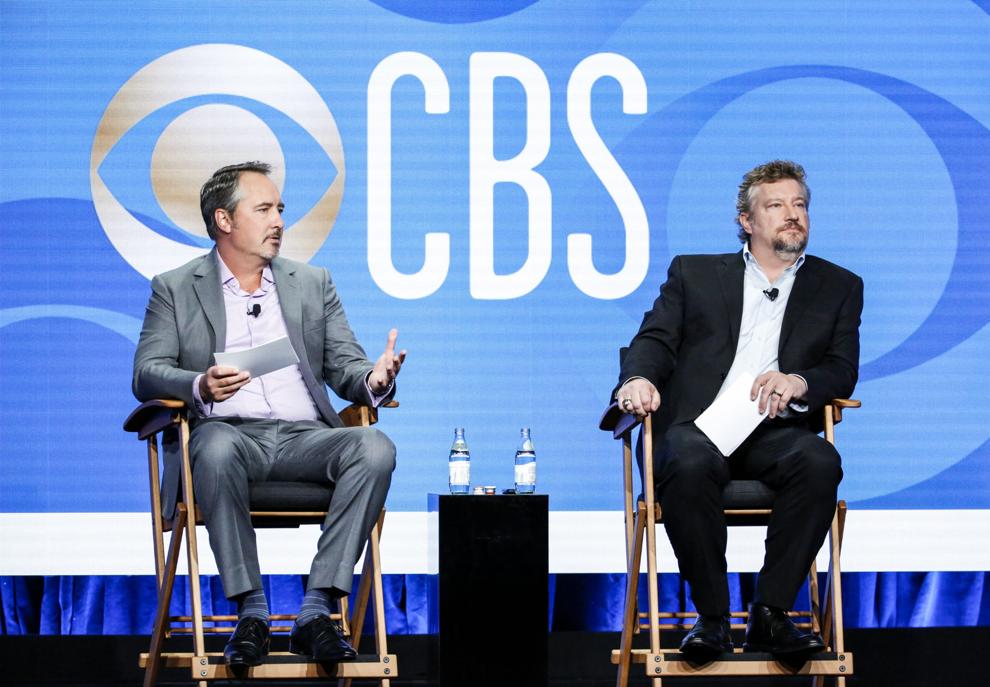 Showtime Executive Panel
Showtime started off a little lightly, making a joke about a new streaming service called Showtime Maxi +, a clear dig at HBO Max. This was followed by some opening statements and statistics from the leaders of the network.
Showtime has 27 million subscribers, including two million in the past 12 months. They have three of the top seven drama series on cable, and the network is looking to expand that original content by 30%. This includes both scripted and unscripted series.
Some other announcements from leaders:
– "City on Hill" has been renewed for a second season.
– A new reality TV series called "Couple Therapy" will be launched on September 6
– An hour-long comedy with Lena Headey titled "Rita" begins filming this fall.
"Rust," starring Jeff Daniels, begins filming in the first half of next year.
– Gal Gadot will star in a series based on the life of Hedy Lamarr.
– Natasha McElhone will play both Halsey and Cortana in "Halo," which premieres in 2021.
– The final season of "Homeland" premieres February 9th.
– David Diggs will play Frederick Douglass in Ethan Hawke's limited series "The Good Lord Bird".
As you can see, Showtime has a lot going on.
TV Gazette critic Terry Terrones is a member of the Television Critics Association and the Broadcast Television Journalists Association. You can follow him on Twitter at @terryterrones.
[ad_2]
Source link