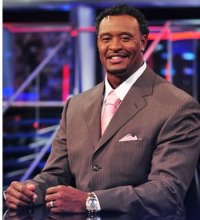 "The Fire Still Burns Deep" – JoeBucsFan.com
[ad_1]
"The Fire Still Burns Deep"
March 14, 2022
Few know Bucs quarterback Tom Brady like his former Belicheats teammate, linebacker Willie McGinest.
And the current talking head on NFL Network was interviewed on his drive last night to get his reaction to Brady coming out of retirement after 40 days (insert your favorite Bible reference here).
"I'm surprised it took 40 days," McGinest said. "The fire still burns deep."
McGinest, who won three rings with Brady, is convinced (warned?) that Brady had multiple conversations with the Bucs about the return and likely wanted assurances from Bucs AC/DC-loving general manager Jason Licht that the roster of the Bucs roster wouldn't fall apart with so many good players currently being free agents.
One of those free agents, center Ryan Jensen, signed a three-year deal with the Bucs just hours after Brady announced his return. It's funny how it works.
Joe still can't believe Brady is coming back, even though Brady left the door open for a comeback. Now let's see how Licht prevents free agents from running away or finds capable replacements.
Joe wonders how much Brady recruits these guys?
You can see McGinest's full clip in the NFL Network video below.
Tom Brady is back! His former teammate and three-time Super Bowl champion @WillieMcGinest talk about Brady's decision with us on @nflnetwork pic.twitter.com/OKdscPZx54

— Bridget Condon (@BridgetCondon_) March 14, 2022

[ad_2]
Source link