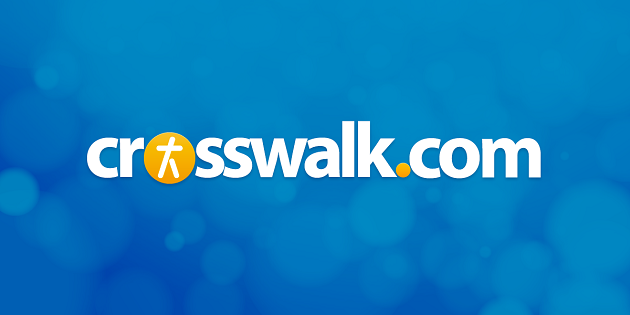 You will have cultural enemies
[ad_1]
If you are a true follower of Christ, you will have enemies. Lots of enemies.
It's not a popular idea.
Many Christians seem more eager to fit into the culture, or at least gain its affirmation, than to oppose it. And the whole idea of ​​being an enemy, or having one, seems out of step with the life of Christ.
But this is not the case.
Jesus said very clearly that he did not come to bring peace but a sword. It is no wonder that his own life did not end with a coronation but rather with a crucifixion.
The apostle Paul spoke of open spiritual warfare in his letter to the Ephesians.
The Bible clearly speaks of the "god" of this fallen world, and that is Satan himself.
So why is there such a great temptation for Christians today to opt for a popular position instead of a prophetic one?
For many, there is such a bitter taste in the mouths of the caustic and abrasive era of the "moral majority" and the religious "right". So much so that they overcompensated by not wanting to be perceived as condemning anything.
For others it is spiritual insecurity. Somehow they're not "legit" until they land on Oprah, get covered by USA todayor are adored by Slate.
It's like our role model is Bono – be a rockstar while embracing the Christian faith. Not to denigrate Bono, but the best role model would be Dietrich Bonhoeffer. He was someone who clearly saw the lines of good and evil and worked tirelessly to overthrow evil (in his case, Hitler and the Third Reich). Rather than gaining popularity, his efforts ended in an execution in a concentration camp.
Suffice it to say we are behind enemy lines. When behind enemy lines, there are… well, enemies. The goal is not to be free of enemies, as if Christianity in its purest form were so attractive and compelling that no one who "gets it" will ever reject it.
No, the gospel is outrageous and offensive. Many will openly reject it, not to mention its moral mandates. We are not to embody the culture, as John Stott wisely wrote, but rather the Christian is called to counter Culture. The Kingdom of God that we are advancing is not the kingdom currently in place.
So don't worry about having enemies.
Instead, worry about having the right ones and for the right reasons.
Have no enemies because you are intentionally offensive in spirit and relationship dynamics.
Have no enemies because you are caustic and abrasive.
Have no enemies because you are callous and loveless.
But…
Have enemies because you defend the truth.
Have enemies because you will not hesitate in the face of majority opinion when it clashes with biblical authority.
Have enemies when you don't personally compromise your beliefs.
After all, Jesus did.
And did you really think that following him would save you from any form of cross?
James Emery White
Sources
John Stott, Christian counterculture (InterVarsity Press).
Eric Metaxas, Bonhoeffer.
Editor's note
This blog was originally published in 2015. The Church and Culture team thought you would once again find it interesting to read.
About the Author
James Emery White is the founder and senior pastor of Mecklenburg Community Church in Charlotte, North Carolina, and a former assistant professor of theology and culture at Gordon-Conwell Theological Seminary, where he also served as their fourth president. His latest book After "I believe" is now available on Amazon or at your favorite bookstore. To take advantage of a free Church & Culture blog subscription, visit churchandculture.org, where you can view past blogs in our archive, read the latest church and culture news from around the world, and listen to the Church & Culture podcast. . Follow Dr. White on TwitterFacebook and Instagram at @JamesEmeryWhite.

[ad_2]
Source link